Monday January 18, 2021
TWISTED MONKEY RACING LAUNCHES NEW WEBSITE!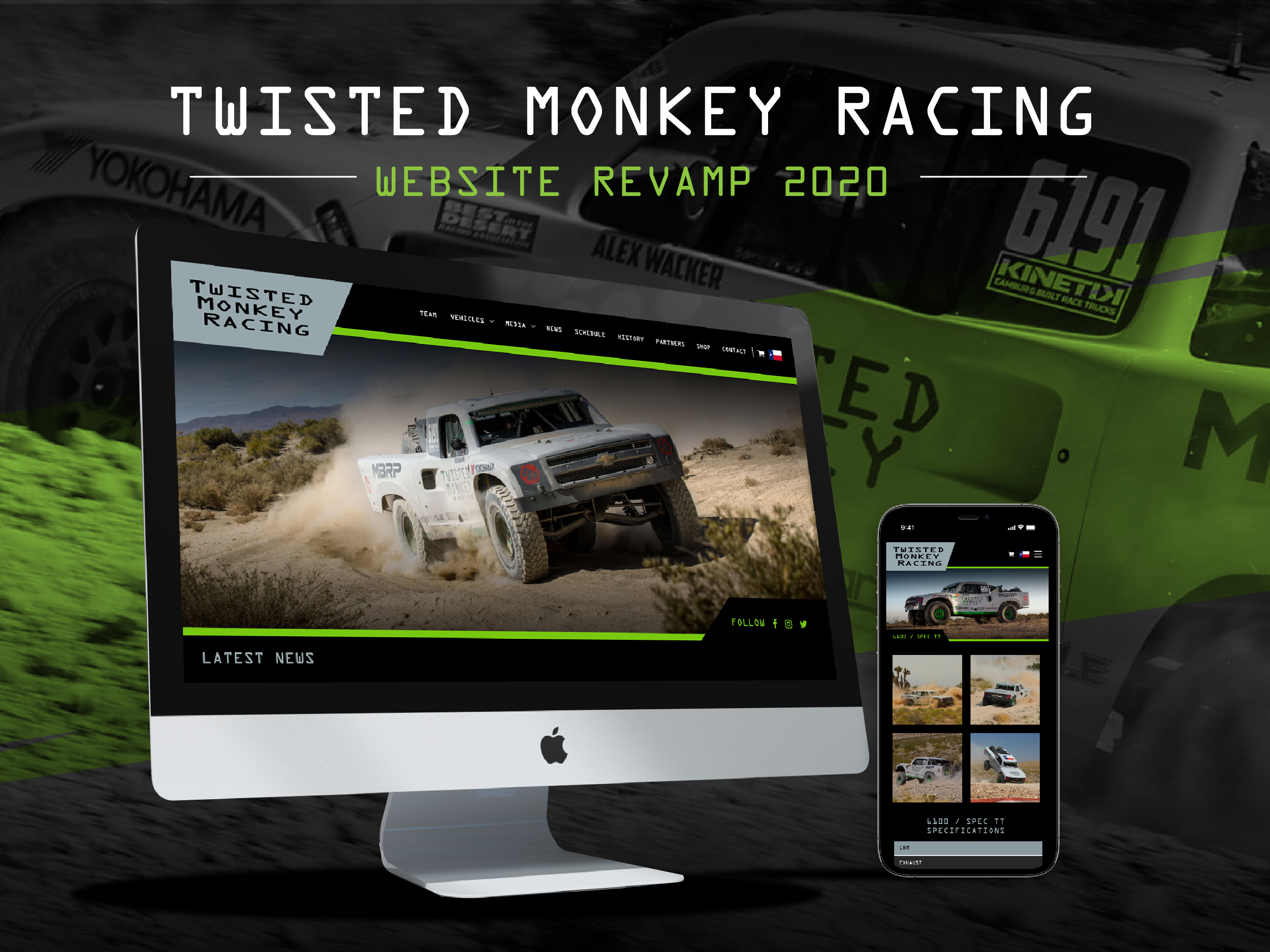 Twisted Monkey Racing (TMR) has tapped graphic design and motorsports media power house Bink Designs to prepare a high-caliber 'mobile friendly' website platform to highlight the budding off road race team's exploits. With this ground up website build, TMR has received a completely custom tailored online platform that mirrors the Twisted Monkey Racing physical presence and personality. 

As professional off road racers, TMR's Alex Wacker & Josh England are fully invested to giving their program the best of the best. "We required an online presence that suited who we are and what we do," explained Alex. "Brian Binkert and Bink Designs are at each race working hard to capture our crazy off road adventures. They are the best in the business and offer all the services we need to properly promote Twisted Monkey Racing and our partners."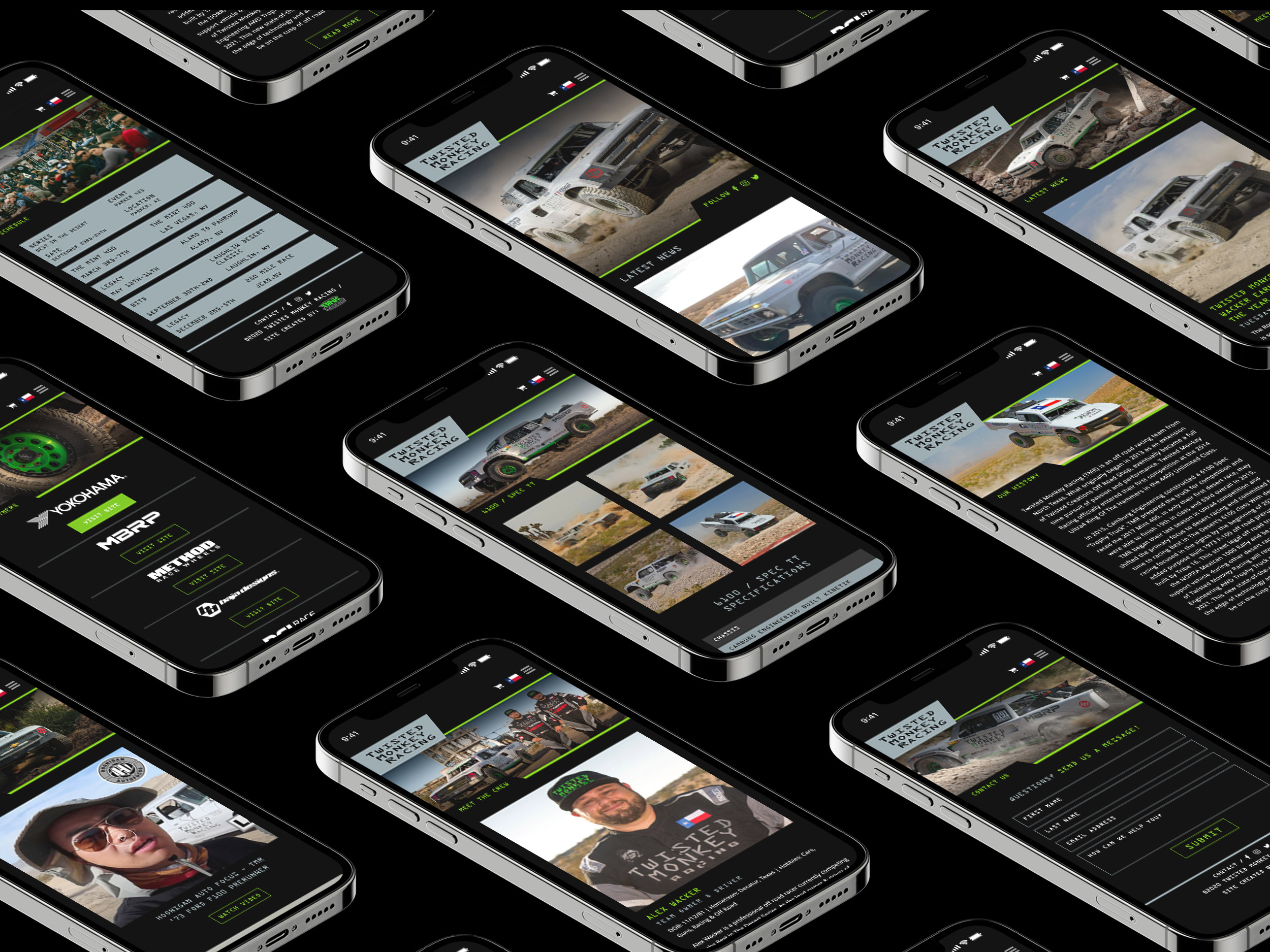 Featuring easy rapid navigation, TwistedMonkeyRacing.com presents driver & team profiles, a vehicle stable showcase, media gallery, racing schedule, career accolades, and prominent promotion of supporting partners throughout. Additionally, TMR's Social Media Feed has been highly integrated so the website always presents the team's day to day happenings. 

Staying up to date, and following the team's play by play event action is hooked up with each race report promptly published under the website's News Page. By signing up for the TMR Email Newsletter, the Bink Design's prepared email blast can be received in your inbox.
The secure online store offers TMW Race Team goods, apparel, and accessories available for purchase. Now fans, friends, and family can show their wild side and 'wear the monkey'!
"We are excited to announce the launch of a very brand new TMR website!" Brian Binkert stated. "With the new website executed by Bink Designs you'll be able to find info about TMR quicker than ever before and purchase merchandise directly through the website!"